About us
Introduction of Euroda Industrial Co., Ltd.

Euroda, located in Taipei, Taiwan, was established in 1996. We have been engaged in exporting Auto Parts and Accessories are over 20 years. As a result of our high quality products and our outstanding customer service, we have earned a good reputation worldwide. Our business is growing steadily with the customers throughout the world, including:
---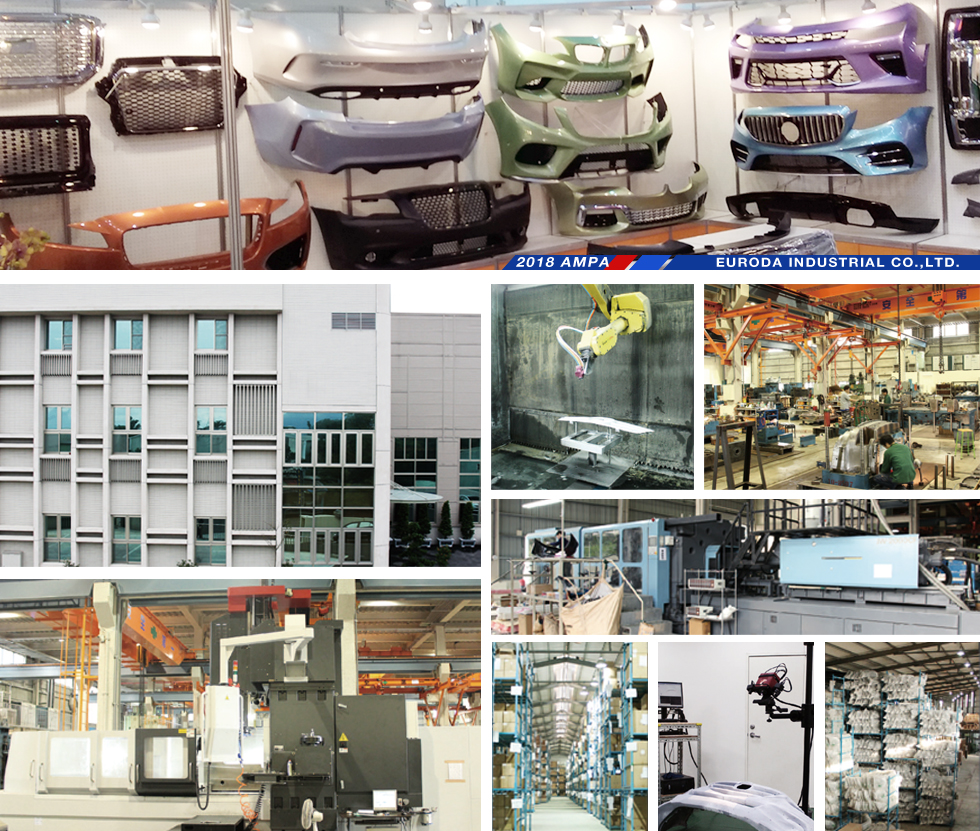 EMEA - Europe, Middle East, Africa
Europe - Germany, France, Spain, Italy, United Kingdom, Ireland, the Netherlands, Belgium, Switzerland, Greece, Portugal.
North Europe - Denmark, Finland, Sweden, Norway.
East Europe - Poland, Czech Republic, Russia, Hungary, Bulgaria, Romania, Turkey, Cyprus, Azerbaijan Republic, Ukraine, Latvia, Albania.
Middle East - Syria, Saudi Arabia, Egypt, Iraq, Lebanon, Israel, Iran.
Africa - Nigeria, South Africa, Morocco, Kenya.
AMAP - America, Asia Pacific
America - the United States, Canada, Mexico, Brazil, Venezuela, Chile, Puerto Rico, Colombia
Asia - Japan, Korea, Hong Kong, Malaysia, Thailand, Singapore, Myanmar, India, Brunei, Indonesia, the Philippines
Oceania - Australia, New Zealand





Euroda has a high leading, professional and motivated management/marketing team. We are looking forward to setting up successful business relationships with new customers around the world.
We keep up to date with the global market trends and develop the new models to achieve the target of fair price for Auto Parts. In addition to existing auto models, we also listen to our overseas customers' suggestions to develop performance body parts and meet the need of local consumption markets.
We welcome customized products for OEM / ODM for overseas customers.
Core Value- Integrity
Be fair and reasonable.
Keep our words.
Benefit both for people and ourselves.
Management Philosophy
To Customers - Satisfy customers' needs and bring us a win-win deal.
To Our Team - Have aspiration and hope for a bright future together.
To Euroda - Be professional and innovative with truthfulness.
Fundamental Policy
Foresight - Keeping progressing is our principle. We pay attention to our customers' requests and predict the market demands.
Innovation - Research new auto models' parts and develop new parts designs, also an excellent and market-sensitive team.
Speed - Notice the demand of worldwide market, Speed up the research and development to launch new products and have a win-win for all.